Architects' seminar - call for expression of interest
Submitted by nordicch on Sat, 03/03/2007 - 04:34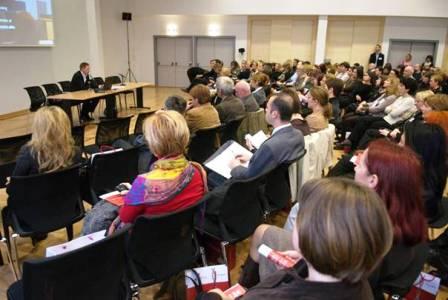 Members of the Nordic Chamber of Commerce whose activities include architecture, construction, design, industry or similar are invited to express interest for taking part in a special seminar for Croatian Architects, organized by the Nordic Chamber of Commerce. The seminar is planned for 1st of April 2008.
The Nordic Chamber of Commerce offers to its membersan opportunity to take part in the seminar for Croatian architects. The aim of the event is to promote Nordic innovation, products and know-how towards the Croatian architects.
The theme of the event is: "Nordic innovation in construction, architecture and the building industry" and will be submitted as part of the continuous professional education of architects.
You are welcome to choose the topic you consider most suitable for your segment of the presentation. However, please consider that the lecture should have a strong educational note, and not be solely a promotional or sales pitch. It is important to find a good balance on this issue. You will have a timeslot (30-60 minutes or less) for presenting your products to the architects.
The conference is planned for 1st of April 2008.
If you would like to participate please fill out the application form .
Nordic Chamber will organize the event free of charge. Lecturers will be invited to participate in the costs of venue and coffee break.