Health plan MojDoktor for Chamber members
Submitted by nordicch on Sat, 03/03/2007 - 04:34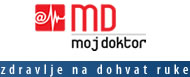 The Nordic Chamber of Commerce is pleased to present a new service provided in cooperation with our partner Global Health Consulting – the MyDoctor package. This new type of health plan is especially suitable for expats (foreign nationals) living in Croatia, with limited or no medical coverage.
The health plan enables more choice and flexibility for all medical and dental services, and offers valuable assistance in regular and emergency health situations.
The corporate package for the Chamber members includes a 24 hr/365 days consultation and medical assistance, access to a national provider physician network, access to medical information and organization of special needs program. The package is recognized by the tax authorities as company cost and profit tax deduction.
Please find the details on the health plan here . For more information please contact us.