A webinar on "Managing teams remotely during COVID-19"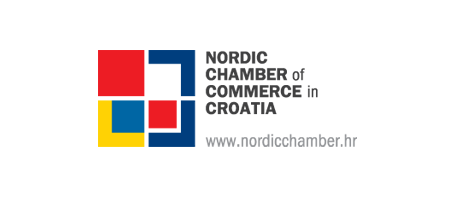 Submitted by nordicchamber on Fri, 04/28/2023 - 11:47
Nordic Chamber of Commerce organized a free webinar on the topic "Managing teams remotely" with SELECTIO, a member company of the Chamber, on Tuesday, 28 April 2020. The event was cooperated with Italian Croatia Chamber of Commerce and was attended by their member companies.
In response to the uncertainties presented by COVID-19, many companies have asked their employees to work remotely. The new policies leave many employees - and their managers - working out of the office and separated from each other for the first time. To overcome different challenges in efficient way and help you to build or boost your managing teams remotely, we provided our member companies professional expertise by guest speaker Mrs Maja Marković Mileusnić, Senior HR Consultant, SELECTIO, who lead participants through the training.
Although it is always preferable to establish clear remote-work policies and training in advance, in times of crisis or other rapidly changing circumstances, this level of preparation may not be feasible. Fortunately, there are specific, research-based steps that managers can take without great effort to improve the engagement and productivity of remote employees, even when there is little time to prepare.
During the training the audience got opportunity to understand following aspects; factors that can make remote work especially demanding, how to deal with loneliness of remote work, how to connect with others in their remote work environment, how to decrease the possibility that employees feel less belonging, how to deal with distractions from home, how managers can support remote employees and how to establish rules of engagement and how to provide opportunities for remote social interaction. The lecture created interactive discussion that contained numerous of practical examples which had aim to help companies and their representatives to build and boost their managing teams remotely.