Business breakfast on How to engage the workforce of tomorrow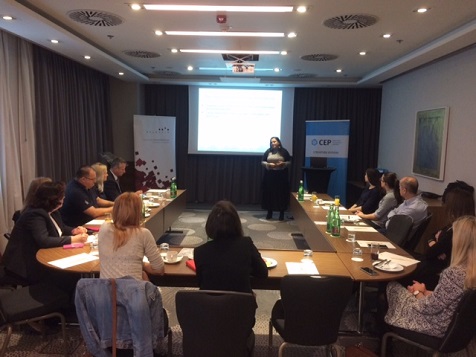 Submitted by nordicchamber on Fri, 10/19/2018 - 09:31
Nordic Chamber of Commerce organized on Thursday 18 October 2018, at Hotel DoubleTree by Hilton Zagreb, a business breakfast and lecture with SELECTIO, a member company of the Chamber.
The lecture on the topic "How to engage the workforce of tomorrow – the evolution of employees" gathered representatives from Nordic-Croatian business community who had the opportunity to learn more about how to engage the workforce of tomorrow, with focus on the evolution of employees, in order to achieve better business results and key factors that contribute to higher engagement. By presenting concrete examples and cases from a daily life practice it was shown how companies successfully engage employees through different models. The presentation covered following areas:
· What are the characteristics and expectations of new generations of employees?
· How should we approach the emerging employees and their specific demands?
· What sort of working environment should we create to foster the sense of purpose?
· How do we inspire employees and instigate the culture of innovation?
· What kind of leadership is best suited for the employees of tomorrow?
· How do we grow capabilities for the future and keep the talent within the organization?
The lecture was followed by Q&A related to the topic and raised huge interest among Nordic Chamber of Commerce members.
To view photos from the business breakfast, please visit Photo Gallery or click here.