Business breakfast on Effective organization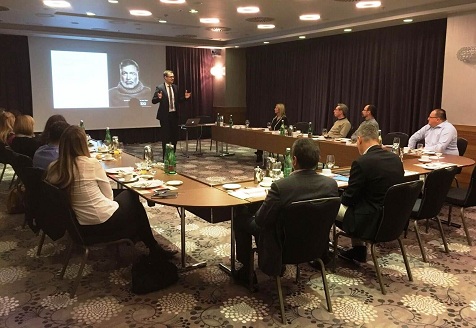 Submitted by nordicchamber on Sat, 11/18/2017 - 09:47
Nordic Chamber of Commerce organized on Wednesday 15 November 2017, at Hotel DoubleTree by Hilton Zagreb, a business breakfast and lecture with BDO Consulting Ltd., a member company of the Chamber.
The lecture on the topic "Effective organization - How to improve your business through meaningful planning and effective execution?" gathered representatives from Nordic-Croatian business community who had the opportunity to get broader insight and knowledge about different aspects on how to create and obtain successful effective organization and improve their daily business through meaningful planning and effective execution.
The lecture was focused on achievement of successful effective organization, followed by various concrete examples from daily business life, and covered following aspects:
What is the main reason for improvement failure?
When is the right moment to launch a business change or transformation?
What are the principles of effective execution?
How effective CEOs and other high-ranking managers develop a plan and execute it?
The event raised huge interest among Nordic Chamber of Commerce members and business partners, and was followed by Q&A related to the topic.
To view photos from the business breakfast, please visit Photo Gallery or click here.