Business breakfast on How to engage your employees?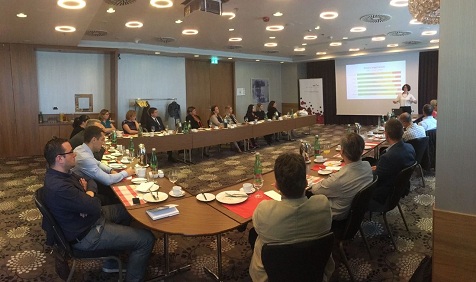 Submitted by nordicchamber on Mon, 06/05/2017 - 14:57
Nordic Chamber of Commerce organized on Thursday 25 May 2017, at Hotel DoubleTree by Hilton Zagreb, a business breakfast and lecture with SELECTIO, a member company of the Chamber.
The lecture on the topic "How to engage your employees?"gathered representatives from Nordic-Croatian business community who had the opportunity to learn more about importance of employee engagement for business results and key factors that contribute to higher engagement. Through concrete examples and cases it was presented how different strategies can be used to influence employee experience through their lifecycle within the company and result in higher motivation and performance. The presentation covered following aspects:
What is employee engagement and how it reflects on business results?
What are key factors that contribute to higher employee engagement?
How can we measure motivation and dedication of our employees?
What are strategies for improving employee experience and engagement?
What are good examples of solutions for different employee engagement challenges?
The lecture raised huge interest among Nordic Chamber of Commerce members and business partners, and was followed by Q&A related to the subject.
To view photos from the business breakfast, please visit Photo Gallery or click here.