Business breakfast on Art of leadership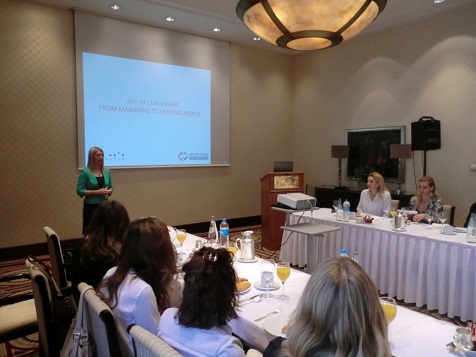 Submitted by nordicchamber on Tue, 05/26/2015 - 11:20
Nordic Chamber of Commerce organized on Wednesday 20 May 2015, at Esplanade Zagreb Luxury Hotel, a business breakfast with its member company SELECTIO.
The presented topic was: Art of leadership: from managing to leading people.
During the lecture, representatives of Nordic Chamber of Commerce business community obtained detailed information about key characteristics that separate leaders from managers and examples of programmes that companies have in place in order to develop leadership culture. By using concrete cases and examples from daily practice it was shown how leadership can be developed and supported and how it reflects on other HRM processes and employee engagement. The aim of the presentation was as well to answer some of the following questions:
What is the difference between managing and leading people?
What companies do in order to develop leadership skills?
How does the leadership approach affect employee engagement, employee development and organizational culture?
How can I be a leader?
The event raised huge interest among participants and was followed by Q and A related to the topic.
To view photos from the business breakfast, please visit Photo Gallery or click here.