Business breakfast on Security Interests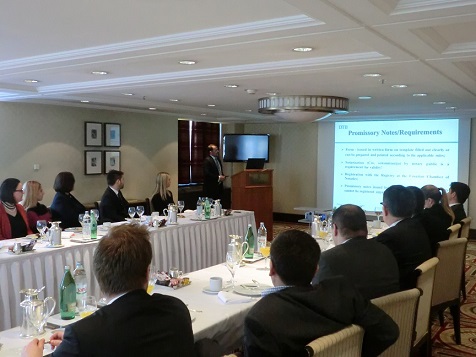 Submitted by nordicchamber on Fri, 03/20/2015 - 12:05
Nordic Chamber of Commerce organized on Wednesday 18 March 2015, at Esplanade Zagreb Luxury Hotel, a business breakfast with its member company Divjak, Topic & Bahtijarevic Law Firm.
The presented topic was: Security Interests – how to successfully choose adequate ones?
During the lecture, representatives of Nordic Chamber of Commerce businsss community were informed about the legal framework surrounding security interests on the market, specifics of registration of each type presented, potential and most occurring issues accompanying particular security interest in business practice, including the pros and cons within a general overview of different types of security interests (e.g. promissory notes/bills of exchange, bank guarantees, mortgage, share pledge/bank accoun pledge/receivables pledge and floating charges) in Croatia that companies are facing in their daily business life. Concrete real life examples from the practice were combined together with legal framework and different legal tools.
The event raised huge interest among praticipants and was followed by Q and A related to the topic.
To view photos from the business breakfast, please visit Photo Gallery or click here.