Business breakfast on Creating competitive advantage through people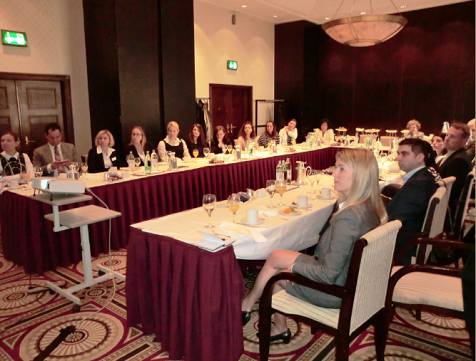 Submitted by nordicchamber on Wed, 04/23/2014 - 16:20
Nordic Chamber of Commerce organized on Tuesday 22 April 2014, 09:00 am at Esplanade Zagreb Luxury Hotel a business breakfast with its member company, SELECTIO Kadrovi.
The topic was: Creating competitive advantage through people.
The presentation focused on latest trends in managing people in organizations and how to provide benchmark of HR practices in leading companies in Croatia. The aim of the presentation was to give answers to significant aspects such as:
What is the state of labor market in Croatia?
How to attract and manage people that will create competitive advantage for your company?
Which HR processes make the difference in financial outcomes of the company?
Which business cases in Croatia can we learn from?
The event raised huge interest and was attended by the representatives of Nordic-Croatian business community.
To view photos from the business breakfast, please visit Photo Gallery or click here.