Business breakfast on EU funds and related opportunities for companies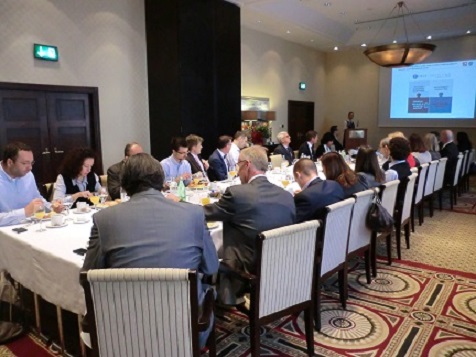 Submitted by nordicchamber on Tue, 10/01/2013 - 02:06
Nordic Chamber of Commerce organized on Thursday 17 October 2013, 09:00 am at Esplanade Zagreb Luxury Hotel a business breakfast with member of the Chamber, company Sense Consulting.
The topic was: EU funds and related opportunities for companies in Croatia.
The presentation focused on the key areas in the field of EU funds with the aim to answer the question of how companies and entrepreneurs in Croatia can obtain EU funds. During the presentation representatives of the Nordic-Croatian business community were informed about investment and project co-financing opportunities from EU funds and national subsidies. Concrete examples and cases from the business practice were used with the aim to show that, despite the complexity of application process and the subsequent implementation, obtaining EU funds is possible if properly and timely planned. Presentation was followed by discussion based on participant's individual questions related to the topic.
The event raised huge interest and was attended by the representatives of Nordic-Croatian business community and some Embassies from EU countries represented in Croatia.
To view photos from the business breakfast, please visit Photo Gallery or click here.