Company visit to Carlsberg Croatia
Submitted by nordicch on Sat, 03/03/2007 - 04:34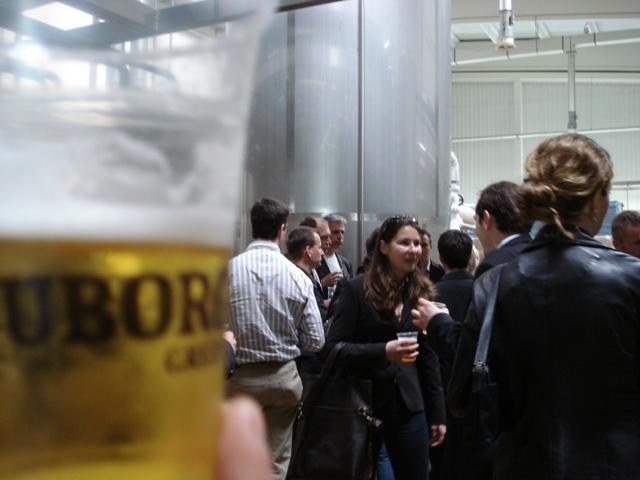 The company visit to Carlsberg Croatia in Koprivnica took place on Friday, 25th of April. Over 30 members took part in the visit. The tour included a presentation by the new President of Board Mr. Thomas Kure Jacobsen, visit to the brewery and tasting of freshly produced beer.
Carlsberg Croatia is the most dynamic and modern brewery in the country. Along with the high quality approach to beer production, Carlsberg brought new standards in corporate-social responsibility: the company has been awarded the 'Employer-Partner' certificate for excellence in human resources since 2005, and is implementing an ambitious environmental protection policy. It is the only brewery in Croatia which has modern waste water treatment plant.
The tour of the company began with the company presentation and movie, followed by a guided tour of the production facilities, tasting of fresh beer and buffet lunch.