Nordic innovation in architecture and construction presented
Submitted by nordicch on Sat, 03/03/2007 - 04:34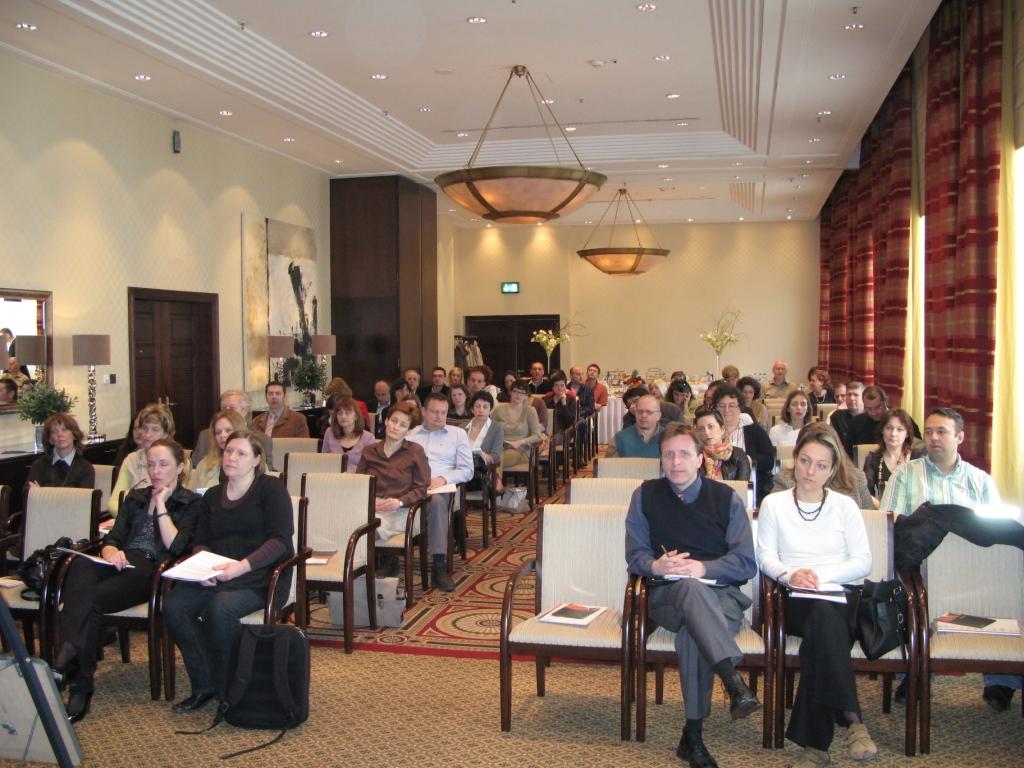 The third Nordic Chamber seminar organized in cooperation with the Croatian Chamber of Architects took place at Regent Esplanade Hotel on April 1st. Over 60 participants (architects, engineers and Chamber members) were present and two Nordic Chamber members gave presentations on their technology - the Danish Brunata company and the Swedish Acqwool.
Brunata (www.brunata.hr) is a producer of solutions for heat cost allocation, while Acqwool (www.acqwool.se) produces innovative wool wall coverings, which are decorative sound absorbants.
Brunata's director Ms. Irena Lucic presented the company's heat cost allocators. Allocators have been present in Europe since the 1920-ties, and the Danish company Brunata is one of the pioneers in the field. Heat cost allocators are used in new and old constructions, in buildings where several homeowners share a common heating bill. The installment and usage of allocators enables real time monitoring of consumption (through the company's own WebMon system), which enables saving and environmental protection.
Ms. Margareta Zetterblom, R&D from the Swedish Acqwool company, presented the most innovative product in the field of sound absorbtion - Qwaiet wall coverings. She also introduced the research in the smart textiles, which uses microchips to send impulses into the fabric, causing it to change color or shape. Qwaiet wall coverings are both decorative and sound-absorbing and can be used in a large variety of ways. Qwaiet is suitable for schools, factories, open-space offices and all kinds of premises where noise is a problem.
Presentations can be downloaded here:
Acqwool: http://www.nordicchamber.hr/images//acqwool.pdf
Brunata: http://www.nordicchamber.hr/images//brunata.pdf